In album:

Shoe's Cup & Cork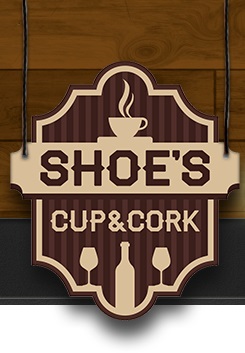 Shoe's Cup & Cork

Address: 17 North King St. Leesburg, VA 20176
Phone: 703-771-7463
Email: curtis@shoescupandcork.com
Website: http://shoescupandcork.com/

Shoe's Cup and Cork is a full service restaurant serving delicious breakfast, lunch, dinner and brunch on the weekends! We are a scratch kitchen focusing on sustainable and local products with a huge focus on Virginia beer and wines as well.

We offer 3 distinctive dining experiences in our Secret Garden with a full bocce court out back, our "Cafe" up front, and our 1930's Speakeasy inspired dining room upstairs. Check out Shoe's Cup and Cork, you'll impress your friends!
Comments
Add Comment
Please login to add comments!